A simple recipe to infuse your mobile ads with holiday spirit
Date:2016-10-18
From:DU Ad Platform Team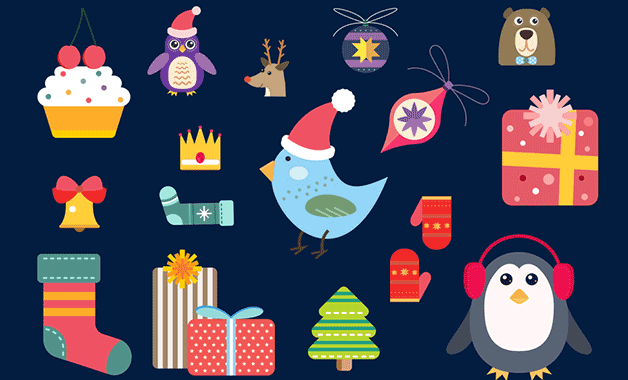 Get ready for a lot of tired thumbs this holiday season, because it's now officially commonplace for people to use their smartphone or tablet to shop. According to an Internet Retailer article, 72 percent of millennials will shop online this year, and 58 percent will make those purchases on their mobile device. This trend isn't limited to one or two industries - according to the same study, mobile shoppers are getting more comfortable making purchases across all product categories; yes, even expensive ones.
As an example, CEO of Moosejaw, an outdoor gear company, told Internet Retailer in an interview that shoppers are not hesitating to buy $400 tents and $800 Canada Goose jackets on their smartphones. In fact, about 33 percent of total traffic to Moosejaw.com is via smartphones, and there are periods of time when the company sees more than 20 percent of their online sales coming from mobile traffic. That's an incredible percentage, especially looking at the high price point of many of their products.
Now's the time to jump on this opportunity, and engage with potential customers on their phones. In keeping with the holiday spirit, here's our recipe for scrumptious mobile ads that will be a surefire hit with your users as they cuddle up by the fire with their smartphones.
1. Start with a generous portion of customer insight:
Arguably the most impactful thing a company can do is take the time to know its customers. No matter how many ad views you get, if it doesn't resonate with your target audience, it won't have an impact. If you need guidance, there are a number of places to information. For instance, the U.S. Small Business Administration publishes posts that offer advice on how to conduct market research.
While publically available information is good, it's still important to know as much as possible about your current customers. Polling your customers by email or ads is a reliable way of getting insight into why they like your product. If your product has a feature that really stands out, maybe that's the feature you want to put front and center in your ad.
2. Add a sprinkling of consistent messaging:
It's critical that your campaign messaging is consistent across all channels. If a potential customer sees the same messaging on multiple platforms (but tailored to take advantage of different media's unique advantages), that will substantially increase the chances that they'll remember it. Want to know how? Here's a good read on CIO tilted, 7 Ways to Create a Successful Integrated Marketing Campaign.
Consistency is king, but it's not as simple as copy and paste. Mobile advertising brings its own set of unique considerations compared to other mediums. Screen size, resolution, network speed, operating system and more need to be taken into account.
3. Blend with holiday spirit and serve:
The holidays are a time for family, friends and good food. This is the ideal time to have fun with your ad content. To give you some inspiration, HubSpot has pulled together a list of some creative, enjoyable holiday marketing campaigns.
Don't be intimidated if your holiday campaign budget isn't as big as that of Starbucks or HBO. Get inspired, and create an ad that speaks to your customers and truly celebrates the holiday season!